Locksmith Services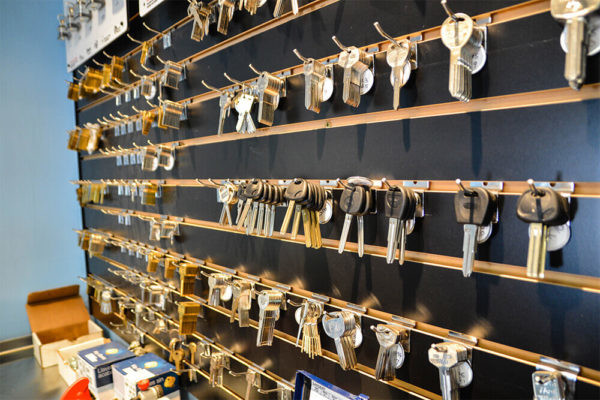 People often call locksmiths in emergency situations when they're trapped outside their house or have lost their car keys. They really don't have time to do research and determine whether they're hiring the right person for the task. At Locksmith Milpitas, we're keenly aware of how much our clients trust us when they call for our services, and we make sure we never betray that trust. Here are some steps we take to ensure your security:
Trustworthy Employees – All our locksmiths are carefully chosen and have to undergo a thorough background check and interview process before we hire them. We don't just evaluate their skill, but also their integrity. Our team has honest and hardworking locksmiths that you might feel comfortable calling regardless of the time and place. So if you're stranded outside your home without keys late in the evening, you can give us a call and be certain you'll get help from a trusted 24-hour locksmith in Milpitas.
Licensed Services – We're a fully licensed locksmith company and operate within the rules and regulations of this industry. We deliver high-quality services so you can trust us to provide the best possible solutions to your problems.
Why Choose Us?
The locksmith industry is highly competitive and we have many competitors in our service area. We've managed to survive in this industry for more than 25 years because we deliver solid, consistent, and reliable services to our clients. That's one of the reasons why our previous clients recommend our services to their friends, associates, and family members. Here are some reasons why you should hire our services:
Anytime and Anywhere – You can call us at anytime from anywhere in Milpitas and Central Business District, and we'll dispatch our locksmith to your location as quickly as we can. We have a large collection of service vehicles and technicians ready to go out at a moment's notice.
No Long Wait – We don't like to keep our customers waiting, especially during emergencies, so you can expect our technicians to arrive as quickly as possible. Because we have such a large team, it's rare for all our employees to be engaged so we can dispatch on to your location quickly. If all our employees are busy, we'll give you an estimated arrival time for them and let you know if there are any delays.
High Quality Products – We only use high quality products for our installation jobs. Our technicians have ample experience with the industry and know which products offer great value and durability.
If you want a locksmith in Milpitas you can trust, don't hesitate to get in touch with us at Locksmith Milpitas. For emergency situations, you can call. You can also use this contact us form for questions and complaints
CONTACT US TODAY
Locksmith Milpitas Is Just A Call Away From You!